Here's an interesting idea for a micro business. Ten year old Alex McDuffie of Ohio raises and sells worms for composting.
Worms make great soil for gardens; it's called "black gold" because the soil is so rich. Alex sells 10 pounds of worms with a bin, newspaper, and dirt. He leaves his business cards at an a garden store for customer to contact him.
This type of micro business is not very time consuming, but you do have to spend a little time caring for the worms. You probably need a large backyard because compost bins can attract bugs and animals.  They can be a bit smelly too. You don't want them too near your house.
As with any business, you will need to do some research to learn how to raise and sell your worms. Selling compost worms is a great business for a teenager or even a pre-teen!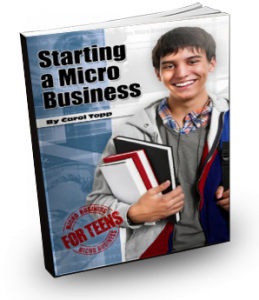 Even worms can make a great micro business, teens! Alex found this out. Is there an animal that you love? There could be a micro business around that! Walk your neighborhood dogs or give horseback riding lessons. Animals make great micro businesses! Take a peek at my book, Starting a Micro Business, to help you follow in Alex's footsteps and start your own micro business.
Carol Topp, CPA