From a reviewer on Amazon.com
Great Business Guide for Teens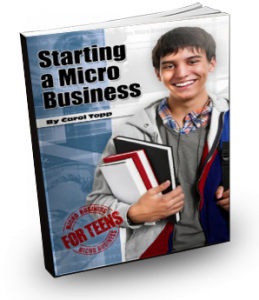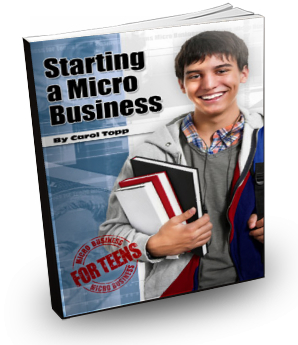 I LOVE the book and highly recommend it in preparing young people to earn money in so many ways that produces good work ethics. Carol encourages teens to work hard and how to go about having good business skills. We live in the country and I have had the privilege of teaching young people how to play the piano. Two of my former students now drive to homes and provide music lessons to earn extra spending money. Carol touches upon this idea and much more.
Oh my, how I wish this book was available to me way back then. As a grandmother of 4, I will personally be sharing this 5* book with them at a later date.
Starting a micro business is empowering and rewarding. Carol's professionalism and warm approach to helping people is quite evident with her many books about business blueprints, tax info and business low risks on this subject.
In this particular book she breaks down the nuts and bolts of starting your own business in 7 chapters with easy to understand advice.
What is most impressive is Carol's approach to internet marketing savvy and her passion with dedication in helping teens succeed. Best wishes and much continued success to Carol Topp. I enjoyed reading your book.
If you're looking for a realistic, practical guide that is helpful for teens starting a micro business and becoming successful through the process, then purchase the book and spread the word.
5.0 out of 5 stars Great Business Guide for Teens, April 12, 2011
This review is from: Starting a Micro Business (Paperback)