Few teens have started and operated several companies before the age of 18. But for Ben Lang of Tel Aviv, Israel, this is business as usual. This self-titled "start-up addict," Ben always had a love for technology. After experimenting on eBay when he was 14, he learned how to run a micro business. But for Ben, this was only the beginning. He used this savvy to create a website for his high school where students could upload and share notes with other students as study help. Now, this site is called MySchoolHelp and is used internationally! Ben took his love for technology and start-ups and used this passion to fulfill a need. Today, Ben is still experimenting with micro businesses, looking to launch even more companies. What does he advise? Don't be afraid to fail at first. You can always learn from mistakes. Who knows where it could lead you?
Courtesy of ShalomLife.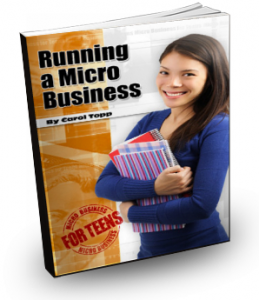 Think you would like to create a start-up? Follow in Ben's footsteps with the help of my book, Running a Micro Business.
Carol Topp, CPA