Ever since now 19-year-old Ryan Werkheiser planted his first pumpkins and gourds with the help of his uncle at age 9, he was hooked on planting. His first crop inspired him to sell the produce he had grown. Ryan had himself a micro business, even before he was a teenager! He began by selling his produce and flowers to teachers from his grade school, gradually expanding his business as he got older. Throughout high school, Ryan took classes on agriculture as well as selling at farmer's markets, festivals, and craft shows. Recently, Ryan put his green thumb to work for him. He took his well-developed micro business and created his own greenhouse, selling a variety of homegrown plants. Ryan used his love for horticulture and created a successful microbusiness!
Courtesy of Star Courier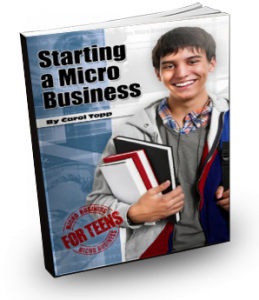 Are you a green thumb like Ryan? Follow his lead by growing your own crops that you can sell in your area. Who knows? Maybe one day you'll have a greenhouse too! One of my books, Starting a Micro Business, will help you do just that.
Carol Topp, CPA