Ever been plagued by unwanted hiccups? 13-year-old Mallory Kievman has. She decided to create a cure to hiccups, and in the process, has created a fantastic micro business! How did this all come about? Mallory began experimenting with solutions to chronic hiccups at home one day. She concluded that a combination of sugar, water, and apple cider vinegar worked well to stop her own hiccups. But not only did Mallory discover a winning cure, she took her idea and turned it into a business. She began testing her product on her family and friends with great results. After employing a few students from a local college to conduct market research. As most individuals have had the hiccups at some point, there is a need in the market. So how does Mallory plan to sell her cure? She has turned the liquid combination into a lollipop, called Hiccupops. With support from a few medical researchers, Mallory is taking her product to market, and we wish her the best!
Courtesy of CBS This Morning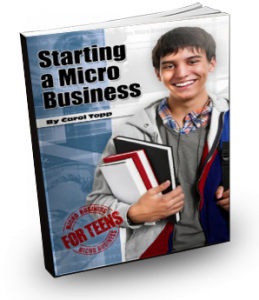 So far, Mallory has taken all the right steps. She identified a need, did some research, and developed a good product. Have you discovered a potential product? Do what Mallory did! Make sure there are people who would buy that product by doing a little research in your neighborhood. When you know the product is wanted, go ahead and start selling! And for more help, read my book, Starting a Micro Business.
Carol Topp, CPA