In the town of Rochester, a start-up business, The Young Entrepreneurs Academy, is helping teens, just like you, find their passion and create micro businesses! Take a look at brother and sister, Pavan and Shreya Patel. These teens were each sparked with an idea for a micro business and YEA helped them launch it. Pavan has always had a love for sports. His micro business, Empire Sports Starts, creates sports memorabilia for fellow fans. Shreya, his little sister, also had a dream to start her own business that served her community. She created a micro business called Seniors to Seniors, serving the elderly through fun activities. These siblings are great examples of transforming a passion into a micro business. You can do it too, teens!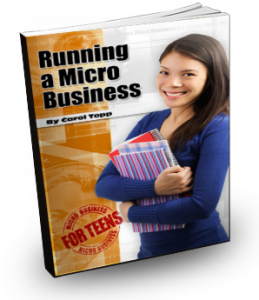 Courtesy of Rochesterhomepage.net
Already have an idea, like Pavan and Shreya? My book, Running a Micro Business, is designed to make tricky topics that could arise in your micro business clear, so that you can be the best you can be!
Carol Topp, CPA