The idea for a micro business for 19-year-old Katie Beer incidentally came about after a theft! How did this happen? When Katie was 10, she was given a pair of skateboards for Christmas that were stolen shortly after. Knowing that she could never fully replace the rare set, she decided to do something better: make them herself. As she started to craft skateboards, other people wanted them too. And so, Katie created a micro business, Kippy Skateboards. Her hand-crafted boards use primarily raw timber featuring simple, minimalist designs. Katie found a gap in the market, and used her love for skateboarding to start a business.
Courtesy of GoldCoast.com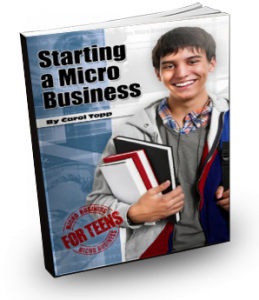 Growing up along the Gold Coast, Katie knew that skateboarding was popular, and a skateboarding micro business would fit well in the area. What is popular where you live? Keep your eyes open; a micro business might be waiting! And while you're looking around, peruse the pages of my book, Starting a Micro Business, for some ideas.
Carol Topp, CPA