Here is your free download of the ebook Starting a Micro Business: Creating a Business Plan
click the image to download your ebook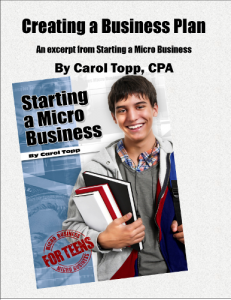 Download Creating A Business Plan

________________________________________
This business plan is part my book Starting a Micro Business
The Micro Business for Teens is a four book series with these titles:
_______________________________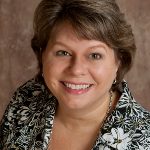 After you fill out your business plan, show it to a mentor such as a small business owner or an accountant experienced in small business start-ups.
If you don't have a CPA that you know and trust, I can help you.
I will review your business plan for a reduced fee of $45. I normally charge $125 to read and comment on a business plan, but I want to encourage you to get serious about planning, so I'm giving my readers a discount.
Read more here about BUSINESS PLAN EVALUATION
_____________________________
You can also continue to learn more by signing up for my newsletter. You will receive blog posts, notices of special reports, webinars and additional books in the Micro Business for Teens series as well as tips and important news.