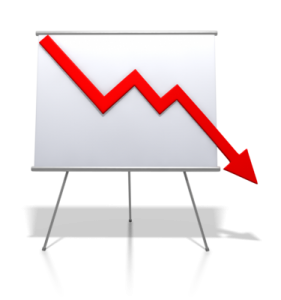 Meredith Curtis discusses why a business might fail. She offers straight talk that some people may not like, but she speaks from more than 10 years of experience in running her own small business and backs up her observations with several verses from the Bible.
Three things cause businesses to fail.
Lack of Self-Government
"Like a city whose walls are broken down is a man who lacks self-control" (Proverbs 25:28 NIV).
A business owner without self-control will not be able to run her business effectively. Self-government is simply the ability to run your own life well, control your emotions, manage your time, manage your money, maintain healthy relationships, and follow through with personal plans and goals.Without the ability to manage yourself, you will not be able to manage a business.
Lack of Scheduling
"Teach us to number our days aright, that we may gain a heart of wisdom" (Psalm 90:12 NIV).
Hard work is required to get a business off the ground. Hours and hours of work must be scheduled into your life without taking away from the priorities of family, church, and time with the Lord. If you cannot prioritize and schedule your life, you might let important things in your life and new business fall through the cracks.
Lack of Administrative Abilities
"Let love and faithfulness never leave you; bind them around your neck, write them on the tablet of your heart. Then you will win favor and a good name in the sight of God and man" (Proverbs 3:3-4 NIV).
Bookkeeping, accounting, record keeping, and other administrative tasks have always bored me, but I realize their importance in a successful business. You not only risk trouble with the Internal Revenue Service  (IRS) and other government agencies, but you can find your self in trouble with customers, employees, and vendors if you are not careful.
How about you?  Are you self controlled, in control of your schedule, and able to handle administrative tasks? You may not be perfect in all those areas, but running a micro business can be a great way to learn those skills!
The lessons you learn by running a micro business will help you  later whether you open another, larger business or work for an employer. So, don't be afraid to start if you lack some of the skills mentioned.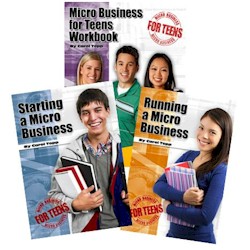 My Micro Business for Teens books will get you started running a micro business and learning important skills while your still a teenager. Just think how much father ahead you'll be in 5 years!
Carol Topp, CPA is the author of the Micro Business for Teens books.
Save
Save