This teenager runs a micro business selling eggs.
Daniel Lloyd, aged 17, of Warndon Villages, began selling the eggs that he gathers from his own hen house that he keeps at his grandparents' home. His greatest market is actually his school, where he sells his product to teachers and fellow students.
Daniel has won the  Tryangle Award, which rewards budding teen entrepreneurs in their efforts.
A council spokesman said: "He has been recognized for taking the initiative to start this business, from keeping the chickens and making contacts with people to make the business successful."
His mum Kate said: "He was so chuffed when he got the certificate. He's got it all sussed out, it's his own little enterprise."
Read more here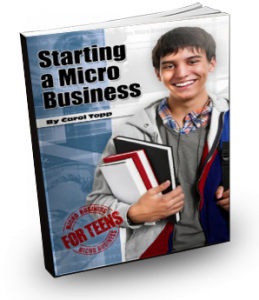 We like to call them "micro businesses" not "little enterprises," but we know you're proud of your son.
This is a fantastic micro business idea!
Teens, you can have your own business, just like Daniel! Do you have a hobby or passion? It could be anything from music to raising chickens. There is a micro business there! See my blog for ideas, or pick up a copy of my book, Starting a Micro Business, to get yours going!
Carol Topp, CPA