For teen Matt Taylor, the idea may seem crazy, but his micro business has really spread its wings and with fantastic results! After trouble finding a job, Matt decided that he would like to start his own business. Where did he land? Matt began a micro business selling chickens as domestic pets to homes in his native UK. And while this market may seem a bit odd, he has found his niche, in a business entitled Taylor Made Poultry. Now 18-years-old, Matt started his poultry business at the young age of 14, housing, training, and selling chickens to consumers. In his first year of business, Matt sold over 400 birds. Now, that's a success. And people are noticing. Matt recently won Entrepreneur of the Year at the Herald Business Awards. Matt is looking to expand his business with an equipment division. Until then, the sky's the limit with this micro businesss!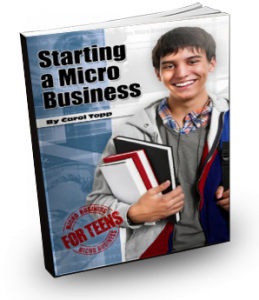 Courtesy of Plymouth
Teens, are you an animal lover? It doesn't have to be chickens, like Matt. It could be any animal! Maybe you love horses and can offer riding instructions to children. Perhaps your love for dogs could lead to a dog walking business or pet care business. There are so many opportunities for a micro business for pets. What can you dream up? My book, Starting a Micro Business, will take the stress out of starting this business, leaving room for you to let your idea shine!
Carol Topp, CPA