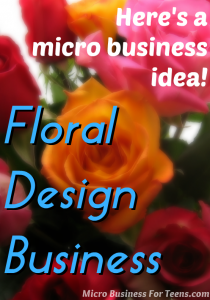 Beautiful and profitable! William Lynch runs a floral design business in Cleveland, Ohio called, "Lynch Design Florist". The company does everything from design, to delivery, to setup of flower arrangements all from their shop.
Lynch says that as a young entrepreneur, he likes to stay up on the latest and creative new floral designs. He says he is unconstrained by traditional, outdated trends, leveraging his fresh eye to only the most creative designs.
From a young age, William had an appreciation for intricate designs. In his travels, he was able to view extravagant floral arrangements and see firsthand how they breathed life into beautiful spaces.
William says his inspiration comes from "every aspect of design, from architecture to art." He particularly appreciates the modern floral trends coming from New York City and Paris.
If you live near Cleveland and ever need a floral arrangement for a wedding or other event, you should check his business out! His website is: www.LynchDesignFlorist.com. You can also call him at: 216-956-7504.
Watch an amazing commercial for Lynch Design Florist below: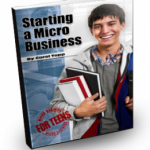 William's floral business is definitely an inspiration for teenage entrepreneurship. If you ever thought about starting up a floral shop or any business, but weren't sure how, you should check out my book, "Starting a Micro Business".
A micro business is a small, low-cost, low risk, business that a teenager can start in a relatively small amount of time. They typically only have one employee too, You!
In my book, "Starting a Micro Business", I outline steps that are required for starting a micro business like: writing out a business plan, financing your micro business, and taking care of your micro business. Start your micro business right by checking out my book in either paperback or Kindle eBook today!
Carol Topp, CPA