Few people start their own business just out of college. But that's just what UK native Jenny Briggs did! Jenny developed a love for fashion, and after school, she partnered with designer Leigh Hetherington to form her own fashion business. Laura Lea Boutique is nestled right below Hetherington's bridal shop, where Jenny has used her business savvy to sell bridesmaid dresses, evening wear, and accessories, made by both local and worldwide designers. Jenny's business perfectly complements her partner's business, leading to her success. Jenny has recently expanded her business to local high schools, where girls are looking for unique prom dresses. Her orders have increased since the boutique's opening, with plans to expand even further.
Courtesy of NEBusiness.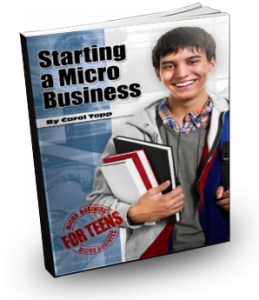 Have an eye for design? Start your own fashion boutique. Check out helpful tips and ideas in my book, Starting a Micro Business.
Carol Topp, CPA