Here's an idea, start a Garden Care Business.
This is what Simon Yeo, age 15, did in his local neighborhood. The whole idea started when he went to a 3 day technology camp at his local school in Washington, DC. He was tasked with creating a fake logo for a plant business.
Simon liked the logo so much that he created business cards. He then began passing the cards out to neighbors. And not long after, Simon Plant Care Inc, was founded.
Simon charges $5 a day for plant care, but he adjusts it based on the size of the garden. When he's away on vacation, Simon assigns the task of watering the plants to his 5 person team. You can read more about his story here.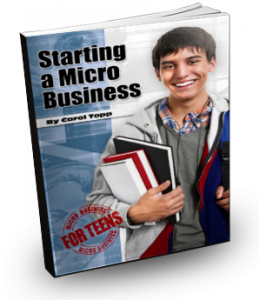 If you feel inspired by Simon Yeo, you can also start a micro business. Check out my book, Starting a Micro Business, for tips to help get you micro business started.
Carol Topp, CPA