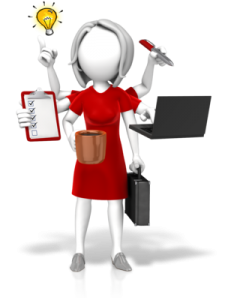 Have you ever considered starting a micro business focused on publishing? Do you love to write? Are you interested in current events? If your answer to these questions is yes, turn that passion into a money making opportunity!
Eleven-year-old Savannah used her interest in writing and current events to start a business as a magazine publisher. Learning the ins and outs of publication by working at a local newspaper, Savannah gathered knowledge and then began her own business. Now her online magazine, targeting female readers, receives invites to concerts and fashion events. Savannah's publication even features celebrity interviews.
She advises those who hope to follow in her footsteps, sharing:
"A common mistake is that teen entrepreneurs don't take advantage of press releases or Google Alerts. The more you put your name out there, the better."
By marketing her product and networking, Savannah turned her dream into a successful micro business!
Courtesy of: What It Takes to Make More Money Than Your Parents, Nick Tart & Nick Scheidies
My Micro Business for Teens series lays out practical steps for moving from idea to micro business, as well as more insider tips and tricks.
Carol Topp, CPA