The video game market isn't just for playing any more. Teens, you can start your own business creating and designing video games!
This is just what 16-year-old Nikhil Khanna decided. He had always been interested in computer programming and soon realized he could transform a hobby into a business.
Nikhil wanted to create a video game for smart phones, and so developed Bounding Blob. Not long into the game's creation, he realized he needed a business to support and market the video game. Nikhil created a micro business, Tangled Fire. 
Now, Nikhil's game is available for purchase, and taking off!
What advice does he have for other teens looking to get into the programming business? He recommends using any available resources! Nikhil utilized the Internet as a resource to expand his knowledge and learn valuable skills. He took online programming courses through universities to learn the basics that prepped him for his business. He also talked to professionals who knew his parents for advice. Great ideas!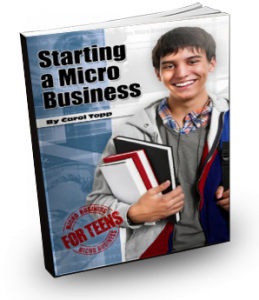 Courtesy of GeekWire
Nikhil has no plans to slow down, and will be making video games for years to come. Take his advice and use resources like the Internet and local professionals to make your micro business the best. Another great resource is my book, Starting a Micro Business! It will jumpstart your micro business dreams!
Carol Topp, CPA