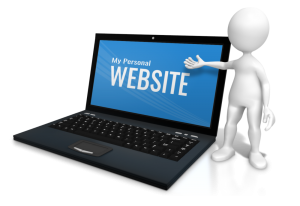 "One of my kids has a business idea and needs a website. No, not a web page, I am told, but a real website. How does one go about finding someone to do this, and is it terribly expensive? I would appreciate any input.
Thanks, Shelley"
Shelley,
It is so cool that your child wants to start a business!
Be sure he/she spends a little time here at MicroBusinessForTeens.com!
In my book, Starting a Micro Business, I encourage teenagers to try making their own website using WordPress, which is really a blog, but can include static webpages.
I created two of my websites all by myself using WordPress, and two others through other platforms. TeensAndTaxes.com uses a free template called Fazyvo (look at the bottom of the homepage for the link). TaxesForWriters uses a template called eBook that I purchased for $65.
So WordPress can be free, or you can spend a little more to get a specific look or design.
For my other sites, I used Kelly McCausey, a very reasonable web designer and former homeschool mom to help me set up the site. Then I do a lot of tweaking and adding content myself. I think she set up CarolToppCPA.com for under $300 including my name and logo at the top and a custom (paid) theme called Genesis Framework.
I also use her MomWebs Hosting as my host for all my sites. They offer for website hosting packages from as little as $5/month for a single site. I use the multi-site plan and pay only $10 a month to host all my sites. (I have about 5 websites.)
Kelly offers a WordPress Live Support class for $7 a month or $37 lifetime access . Worth EVERY penny!!!
I hope that helps!
Carol Topp, CPA is the author of the Micro Business for Teens books.