Looking for a job one summer, 17 year old Iowa teen Austin Moss, stumbled across a snow cone business online.
Austin borrowed money from his grandparents to buy a truck, took a few financial classes, and then got a permit from his city for ASM Shaved Ice
He ran a successful shaved ice business during the summer! As a mobile business, Austin sells shaved ice from his truck and also has worked for companies and private parties.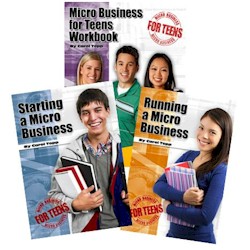 You can start a micro business just like Austin! Read my book series, Micro Business for Teens, to get started.
Carol Topp, CPA