On the Road to $1 mil blog has a post on 10 reasons to Start a Business While You're Still a Teenager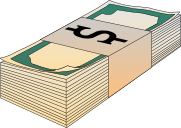 While there are good reasons to start a business at any point in life (no age is too young, none is too old), these are the main ones why it pays to start a business while you're a teenager:

You can afford to take more risks.

You don't have to worry about whether investing in the business puts your children's financial wellbeing at risk. Plus, in the face of any setback, you've got many years in front of you to recover -or try again.

You have drive.

You're in the age of thinking big. Your dreams have no ceiling and you're passionate beyond reason. Tap into that energy -and apply it to an idea you believe in.

You have energy

-certainly more than most people 20 years older than you.

You want to annoy your parents.

Don't they give you a hard time with their never-ending speeches about becoming a lawyer? Show them there's more to life than Law School!

You want to make your parents proud, too.

They've told you a hundred times you should grow up. What a better way to show you're able to take responsibility for your own life?

The experience will serve you later in life

, whether you continue with the business, start another one, go to college, or get a job.

You hate feeling bored.

Once you start working on your idea, you won't have time for boredom. Actually, you won't have much free time at all. But as long as you're working in your passion, you won't miss it, either.

You have plenty of friends.

I bet that many of them are also looking for something to do. They can become a source of cheap labor to tap into, they can help you brainstorm ideas, or even become your business partners.

You want to be popular.

How many people your age own their own company? Your friends will admire this, and you may even inspire some of them to start a businesses of their own -and they'll queue to get your expert opinion.

You want to find your purpose.

A business will expose you to activities you've never performed before. Do you hate keeping business books? Do you enjoy developing ideas to help others? Do you love the contact with other people? Everything you discover about your likes and dislikes will help you find a direction for your adult life.

So if you're young and have a passion, give a thought to the possibility of turning it into a business. Don't let the hurdles -lack of money the most obvious one- deter you from trying: be creative and you'll come up with ways around them.