Phil was 15 when he starting improving and creating his own websites. He learned a lot about running a business and won a four-year college entrepreneurial scholarship and eventually sold one of his sites for 1.2 million dollars.
Not everyone will make a million dollars from their micro business. Phil never planned to be a millionaire by age 21. He started a micro business to earn some money and learn a lot.
Now he is in college studying marketing and plans to continue learning by going onto graduate school!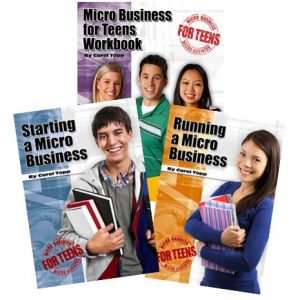 Start small (micro!) and learn a lot!
Begin by reading my book series, Micro Business for Teens or signing up for my virtual class.
Carol Topp, CPA