Do you need an idea for a micro business?

In this podcast, Dollars and Sense Show, host Carol Topp, interviewed teenagers doing a brainstorming exercise on micro business ideas.
Listen in and you'll be impressed by the terrific micro business ideas they came up with!
Some of the audio is a bit difficult to hear because the room was full of a lot of brainstorming activity!
Photos of the student's brainstorming.

If you'd like more micro business ideas visit MicroBusinessForTeens.com idea blog posts.
or the Micro Business for Teens Ideas Pinterest page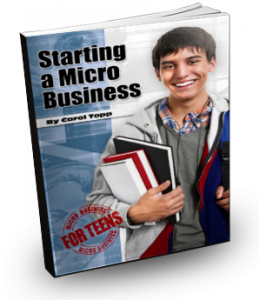 Do you have a great idea and need help starting your micro business? Micro Business for Teens books and videos will get you started.
Carol Topp