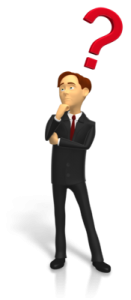 I once listened to a lecture by a Harvard MBA about the 50 things you need to consider when evaluating a business idea. 50! It made my head swim. Micro business should not need 50 evaluation criteria, but perhaps you should consider 5 things when picking an idea for a micro businesses.
1. Do you like the product or service? You need to be enthusiastic about what you are selling in order for people to buy from you. Hopefully you have used the product yourself and can tell customers how great it is from personal experience.
2. Can you make a profit? Do a simple cost-benefit analysis (find one in the Business Plan chapter in my book, Micro Business for Teens) to calculate how profitable your business could be.
3. Is there a market? You can't sell ice to Eskimos-there's no market-but you can sell ice in Florida! Evaluate if there is market for your product or service carefully. Try doing some surveys of potential customers or test your product on a few customers first.
4. Are start up costs low? A micro business should not need a lot of start up money. If your idea takes a lot of money just to start, it is too risky for a micro business. Think about launching another, simpler micro business first to raise the start up money for your second venture.
5. Is it manageable for you? You may have a great idea, but it might consume all your free time. Save that idea for when you have more time and launch a simpler micro now to learn the ropes.
That's enough to determine if your idea would make a good micro business. Now get brainstorming!
My book, Running a Micro Business, has even more evaluation guidlines.

Carol Topp, CPA is the author of the Micro Business for Teens.
Save
Save
Save
Save