Micro Business for Teens: Starting a Micro Business video is now available in its entirety (55 minutes) on YouTube!
Please "like" the program and tell your friends.
When it hits 1,000 likes, I'll offer a free book, Starting a Micro Business, as a thank you gift for your support!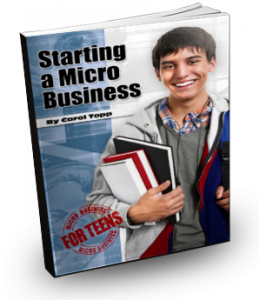 Teachers: Go to this link to download a free teachers guide.
Special thanks to Western Reserve Public Media and the sponsors of the video for making this video possible.
Carol Topp, CPA
Author Starting a Micro Business