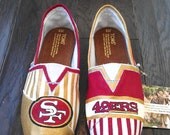 Few college-aged students can say they have successfully run their own micro business before graduating. This is not the case with 20-year-old Lauren from Columbia, Missouri.
Inspired in her youth to create jewelry and accessories for worthy causes, Lauren knew she could continue this passion throughout her college career.

Lauren got her business off the ground after showing one of her handmade rings to a local shop owner, who loved it and put in an order right away. Soon, the order began pouring in and Lauren needed to formalize her hobby.
Her micro business, LaQuist, specializes in handmade jewelry and custom painted footwear and is featured in boutiques in Columbia and on online at Etsy. Lauren must manage an ever-changing inventory and unique orders from customers, all while attending school.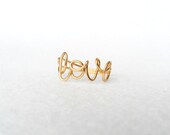 Why does Lauren work so hard?
She loves the joy she receives when a customer wants to purchase something she has made.
There are no signs of LaQuist stopping any time soon. Lauren continues to create new products and launch new ideas for her micro business. The best of luck!
Courtesy of Missourian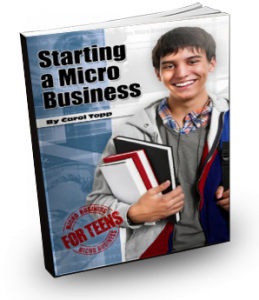 Lauren has taken all the right steps. She took a hobby and passion, and created a successful micro business with it. She even mentions a key characteristic of true entrepreneurs – they are continuous innovators.
For your micro business to stand out from the rest,
experiment with your products,

make changes to improve them,

and ask for customer feedback.
The sky's the limit, teens, with your micro business. Incorporate these practices to distinguish your micro business from your peers! And be sure to pick up a copy of my book, Starting a Micro Business, to answer any questions you may have.
Carol Topp, CPA