14-year-old Joe Bremer was inspired to start his own business after visiting a soap shop in Florida. He knew he could run a similar business selling handmade soaps. Joe had learned that soaps were made from animal's milk in ancient times, and decided to use that technique to set his business apart from the rest. After collecting a few goats, he began to market his business, Joe's Bars and Suds, to his local 4-H Means Business Club where he learned the ins and outs of running a business. Eventually, Joe registered his business in the state of Kentucky and sells his products in over seven area retail stores! This is just the start for Joe and his micro business; teens, you can learn from this great teen micro business owner!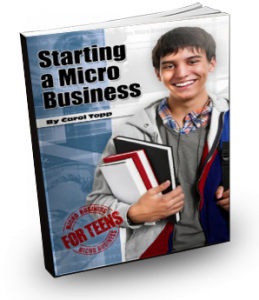 Courtesy of The Advocate-Messenger
A key to starting a micro business is to find an area of passion. For Joe, this turned out to be handmade goat's milk soaps! But for you teens, it could be anything! Take a look at my blog for more ideas, or pick up a copy of Starting a Micro Business to get your idea off the ground!
Carol Topp, CPA