Have you ever studied an object, and then realize you could invent something really cool based on it? Well, this is what 13 year old Aiden Dwyer did when he was just 11.
Two years ago Aiden was on a hiking trip. While walking, he stared at the tree branches and their leaves. He noticed how they looked alike and asked his parents about it. They encouraged him to do some research on it.
After a little bit of Googling, Aiden discovered the math behind trees, their leaves, and what makes up their shape. It's called the Fibonacci sequence.
Watch below to see how Aiden used the math and science behind trees, to invent a new way to harvest solar energy.
Courtesy of Social-Consciousness.com and The Wall Street Journal.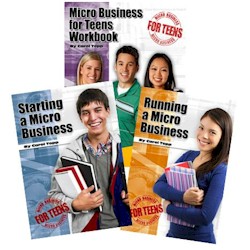 If you're thinking about inventing something really cool, like Aiden did, then you should check out my Micro Business for Teens series. It will provide you with excellent step-by-step information on setting up your micro business for success.
Carol Topp, CPA