Doug Mains and the City Folk
Doug Mains began his indie folk band micro business as a junior high student with a guitar he got for Christmas.
In high school, he began playing more seriously and developing his lyrics.  By his late teens and early college years, he had added vocals and instruments with many more venues.  At 25, he is now nationally known on the indie folk music scene, has offered the world the band's first CD (Mountain's King) and you can hear him on Spotify, Pandora and iTunes.
From a business perspective, he has gone from being a starving artist to managing a band that is making money (at least enough to pay for gas and food on tour!).  He boasts of merchandise that can be purchased at his concerts  like t-shirts, bumper stickers and personally screen-printed ware.
He has learned much about the music industry, money management, professional business etiquette and development of his trade.  Making music is work.  Promoting it, selling it, working with vendors and scheduling venues are all part of the business of making music matter.
Now, he gives young students seminars in lyric development and becoming a musician.  He is all heart, but he is  also serious-minded about being a storyteller in this generation.  His rich lyrics and the band's layered rhythms and harmonies fuse to make his band more than a micr0 business, but less than a job.  Doug makes music a reputable idea for young people to invest their lives in as a profession.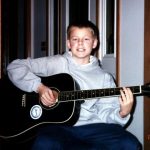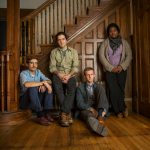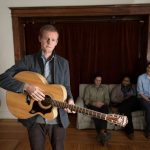 https://www.dougmainsmusic.com
https://www.reverbnation.com/dougmains
https://www.facebook.com/dougmainsmusicpage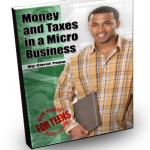 I hope Doug's story inspires you that you could start a micro business being a singer, songwriter or band manager!
Doug learned a lot about money management. What do you need to learn?
My book Money and Taxes in a Micro Business is on sale during tax season. The ebook version in only $4.95.
Download your copy today!