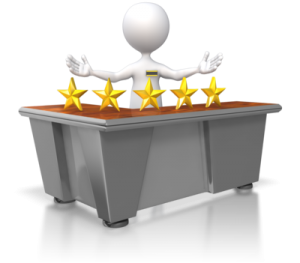 Serving your customers well keeps them coming back for more. Here are some tips to help keep your customers happy.
Offer something for free: You can offer your time or a low cost item for free. People always enjoy getting something for free.

Offer discounts or coupons: Offer 10% off the second purchase or make a coupon good for a discount if the customer purchases a bundle, like buy 4 for the price of 3.

Listen to your customers as they explain what they need. You may be able to sell them additional services. If you are hired to babysit, offer to clean up the kitchen also.

Be a hard worker: Do more than expected and you'll find your customers will do word of mouth advertising without being asked. If you are hired to mow the grass, ask if they would like the edges trimmed also.
Clean up after you are finished. Leave the house or yard better than you found it and you'll be asked back again and again.
Carol Topp, CPA is the author of the Micro Business for Teens books.
Save