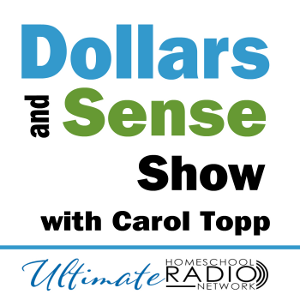 I'm pleased to announce my 50th episode of my podcast, The Dollars and Sense Show will be airing later this week. I've been podcasting for 2 years and have gathered quite a collection of podcasts about starting and running a micro business.
To celebrate the 50th podcast episode I've put my Micro Business for Teens books on sale. 25% off during the month of September.
Here's a sampling of podcasts. Click on the title and you can listen to each podcast. All have show notes and many have handouts too.
Here's a list of all my podcasts related to micro businesses
Here's the link to all 50 of my podcast episodes.
Don't Miss an Episode! Subscribe Below:
Using something else? Copy this address:
––– https://feeds.feedblitz.com/dollars-sense –––