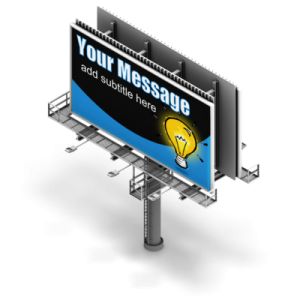 What kind of advertising is best for a micro business?
The best kind of advertising is the one that costs the least and brings in the most customers. Many people say that word of mouth advertising is the best type of advertising because it doesn't cost you, the micro business owner, anything.
There are a few problems with word of mouth:
It's unpredictable. You may not get any new customers if no one talks about you!

Hard to get started.

You have no idea of what people are saying.
One way to kick start word of mouth marketing is to offer your services for free. Then ask for the recipient to write a nice testimonial about you and to tell all their friends.
True Story: My friend, Dave Huff, started a Mac support business, Mac Home Support, (https://machomesupport.com). He'll help anyone that needs help with their Mac or Apple products. We called him to help my daughters and I straighten out our iTunes library after I accidentally deleted all the music on my iPod.

We don't have a Mac, but we did need help with iTunes. Dave spent an hour hour in front of our PC answering our stupid questions like, "What do the blue circles mean?" and "What do the checkmarks mean?" Then he showed us a neat feature called smart playlists to help get us organized.

When I asked what we owed him, he said, "I want you to tell everyone you know about my business."  So I did. I put it on Facebook that evening and now I've told all of you about MacHomeSupport.com too. That's how word of mouth works in the digital age.
My book, Running a Micro Business, has more tips on advertising.

Carol Topp, CPA is the author of the Micro Business for Teens.
Save