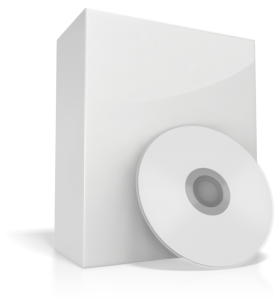 Record keeping is vital to the success of a micro business, but what software can help the busy micro owner keep good records? The best system is the simplest one that business can get by with. Sometimes a simple paper system will suffice, but some micro businesses need a computer spreadsheet or software.
Start with a simple spreadsheet
Microsoft Excel or the free Open Office Calculate programs work well for keeping records for  thousands of micro businesses. Business expenses can be categorized in columns to make tax preparation easier. Totaling income by month, by customer, or by product is quickly accomplished. You can get a little more sophisticated and use multiple worksheets for each month that flow into an annual summary sheet. The spreadsheet is a powerful tool because of its simplicity and flexibility.
Personal Money Management Software
Some micro owners find that personal money management software like Quicken can work well for record keeping. Although these programs were not designed for business use, these may already be familiar software from your personal life. They are very intuitive because they look just like a checkbook register and they will generate simple reports showing income and expenses.

But personal finance software cannot create invoices or bill customers, record payroll, record sales tax, or track inventory. For those business-like functions you'll need accounting software.
Small Business Accounting Software

Accounting software such as Quickbooks works better than personal financial software if you send your customers forms such as invoices, receipts, or statements for progress billing, or if you manage inventory. Accounting software can:
Print checks, pay bills, track sales & expenses
Reconcile bank accounts
Create estimates, invoices & reports
Track employee time and calculate payroll withholding
Generate reports
Download credit card & bank transactions
Track inventory and set reorder points
Create business plans, budgets & forecasts
Start with the simplest method you can for keeping your micro business records, and graduate to more sophisticated systems as needed. A good CPA can help you set up an easy to use system whether on a spreadsheet or using software.
The important thing to do is to keep good records.

Carol Topp, CPA is the author of the Micro Business for Teens books.