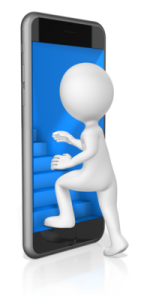 One great micro business idea is to be a virtual assistant (VA) – someone that helps a business with bookkeeping, administrative tasks (scheduling, responding to e-mail,etc.) or creative tasks (editing, graphic design, etc) all from a remote location.
I've hired several VA's over the years to write blog posts, edit videos, etc. for this website.
Here's a course that could help you get started.

The author, Rhea Perry, Who I've met in person several times states that you could spend $3,000 on a VA course. Hers is only $997.
Try it out!
Or see if you can use the skills you also ready have and offer your services.
Here's how I found my current VA: She posted on Facebook that she was looking for a summer job. I emailed her and asked if she knew WordPress (the platform I use for blogging) . She did and I hired her to create blog posts.
Carol Topp, CPA is the author of the Micro Business for Teens books.
Save