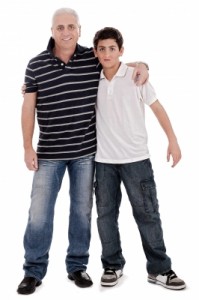 My son wants me to go into business with him. He is selling marshmallow launchers at festivals. I will front all the money to buy the booth spaces and supplies to make the product. He is to give me 40/60, plus the expenses.
After reading your book (Starting a Micro Business), should I front him the money and he pay me back? Or should I do a partnership with him. I would really like him to have credit for starting his own business.
Thanks for your help,
M.D. from Ohio
Dear M.D.,
In general I discourage business partnerships. In Starting a Micro Business I share four reasons why partnerships can be a bad idea:
Difficult to dissolve
Unequal efforts from the partners
Liable for the debts of another
Tied for life to your partner
Instead, I usually suggest a parent loan the teenager the start up money and then be repaid over time. That way there is no long term sharing of the profits after the start up loan is paid off.
I hope it goes well and your son learns a lot!
Carol Topp, CPA