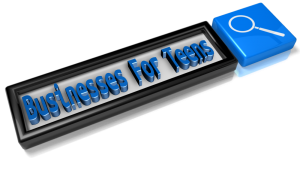 Here is a neat story about a group of teenagers who decided to learn how to run a business with the help of their adult mentor.
Learning in a group setting is a great idea. Why not try something like what this group from Bonham, Texas did with your friends?
We are a group of teens and one adult who met at church and decided we needed to do something about business for teens.  During a book club, we started talking about making money and business.

We talked about how to make money online and the adult said we should take this web 'journey' together.  He said that he loves teaching teens and there is not a lot out there for teens who really want to do something with business.

We believe that teens can have a successful business and need the tools to do it.  Teens can do much more than most people think.  We want teens to think about business beyond babysitting and lawn mowing, although those can be good places to start.

Teen Business Central is an online community where teens can learn how to create their own business.  One of our goals is to make sure that teens who really want to start a business can find the basic info they need in one place.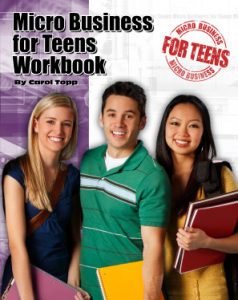 Try using my Micro Business for Teens Workbook in a group. It works great. You'll benefit form the support of others while you each launch your own micro business.
Group discounts of up to 30% are available too!
Carol Topp, CPA is the author of the Micro Business for Teens books.
Save