Hot, spicy, and delicious! This is what, 16 year old entrepreneur, Cassandra Brown has been serving up in her new salsa business.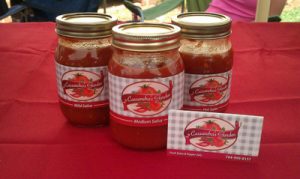 Cassie has been growing and maintaining her own garden since she was 6 years old. It just so happened that one year, Cassie's garden had an over abundance of tomatoes & peppers. So by accident that year, Cassie and her mom, Lisa, developed a salsa which would later become, Cassandra's Garden Salsa®.
After developing the salsa, Cassie's mom and dad helped her file contracts, FDA approval, trademarks, distribution contracts, and all the other adult related things that go into starting a business. Then Cassie heard about the Harris Teeter's "Meet Your Neighbor" local vendor program; which allows her to sell her mild salsa at more than 28 Harris Teeter store locations.
Now Cassie's salsa is available in 16 oz jars at Harris Teeter stores, Cassie's website, and on her Facebook page for $4.99 a jar.
You can read more of Cassie's story on how she started her salsa business at The Modesto Bee.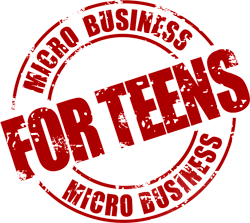 If you have an idea to start up your own micro business, you should check out my book, Starting a Micro Business, available in paperback or eBook. I also produced a PBS show called, Starting a Micro Business, a 60 minute program where I walk you through the steps required to start a micro business. The show is now available to stream FREE via YouTube, watch it today.
Carol Topp, CPA