A hot product right now is cellphone cases. Most consumers with a cellphone use one.
This teen decided to jump into this market and start a micro business. How did this come about? Lillian Leung had always wanted to start her own business; entrepreneurship fascinated her. She searched for a product to sell, and stumbled upon wooden phone cases, a product that is unique, practical, and potentially fills that market niche in cellphones!
With this, Lillian created a micro business called WoodCrave, which partners with another successful business, Candyality. What does she do? Lillian sells wooden cases for smartphones. Neat!
This micro business has been hard work. Lillian has to order from an overseas manufacturer, manage inventory, and partner with more established businesses to get off the ground.
But it has been worth it! She loves running her own business.
What are her goals for the future? Lillian hopes to expand the "wooden" concept into other products. Visit her website to get a peek at her unique product. The best of luck to her!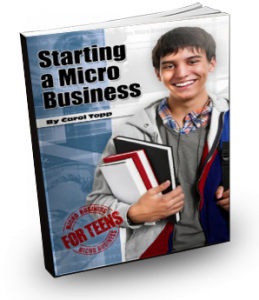 Courtesy of Chicagoist
Take a look here, teens, at the beginnings of a great micro business. Lillian found a product that very few people had heard of, was unique, and is a necessity in our world today! She can take this idea and create a great business model.
If you need help getting started, my book, Starting a Micro Business, is a fantastic tool to make sure your micro business is prepared for success!
Carol Topp, CPA