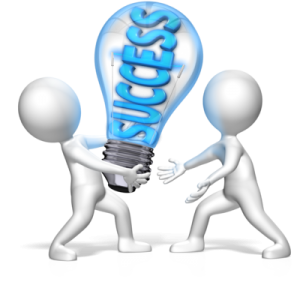 USA TODAY polled some successful teenage micro business owners for advice. Here's what they said:
• Expand upon your interests. "Find a task (or) work you like and that is in demand," says Lucas Rice, who ran a successful landscaping business as a teenager. "With my business, I like to be outdoors and to work with my hands, which was one of the reasons I chose landscaping."
• Price wisely. "Feel around and see what other companies are charging," then price competitively, Rice says. "When you're starting out, go a little lower on price in order to start capturing some customers."
• Make taxes less taxing. Save every work-related receipt. Those expenses could become tax write-offs. IRS.gov has details on dependents, such as children, filing tax returns.
• Don't overinvest in supplies/equipment. "Allow your business to grow, and then grow your equipment into your business," says Rice, echoing advice he was given by others. He invested in his first riding mower at age 12 (bought at a yard sale with savings from a newspaper route) and as his customer base grew, he conservatively bought more equipment.
• Promote your business and yourself. "Seek business; do not wait for it to come to you," says Rice. "I go and welcome new people in the neighborhood and offer my services and give out business cards." Archer promotes herself and her products on the Web, as well as through fliers she places into shipments to customer
Lucas is one smart kid.
You can be too! There is still time to join the online Micro Business for Teens Club and get once-a month mentoring and advice from Carol Topp, CPA the author of the Micro Business for Teens books.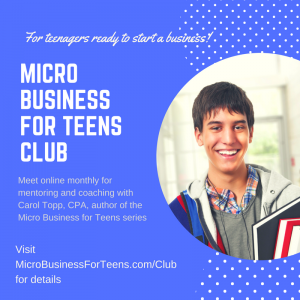 The club starts Tuesday September 11, 2018!
Carol Topp, CPA is the author of the Micro Business for Teens books.